Kindly send your feedback to
feedback@dempseyhill.com For leasing enquiries, kindly contact:
leasing@dempseyhill.com
Blk 8D #03-01
Dempsey Road
Singapore 249679
For media enquires, please contact:
kee@ginger.com.sg
How to get to Dempsey Hill
Shuttle bus services are available at various pick-up points.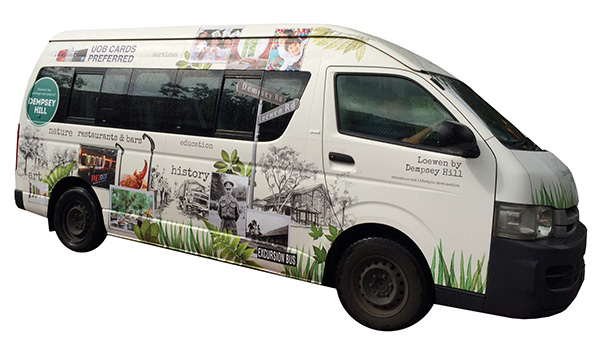 For shuttle bus schedule, click here.
To hire a cab, call 6342 5222
For handicap parking lot location, click here.